Fountain Pen Nib Sizes and Grinds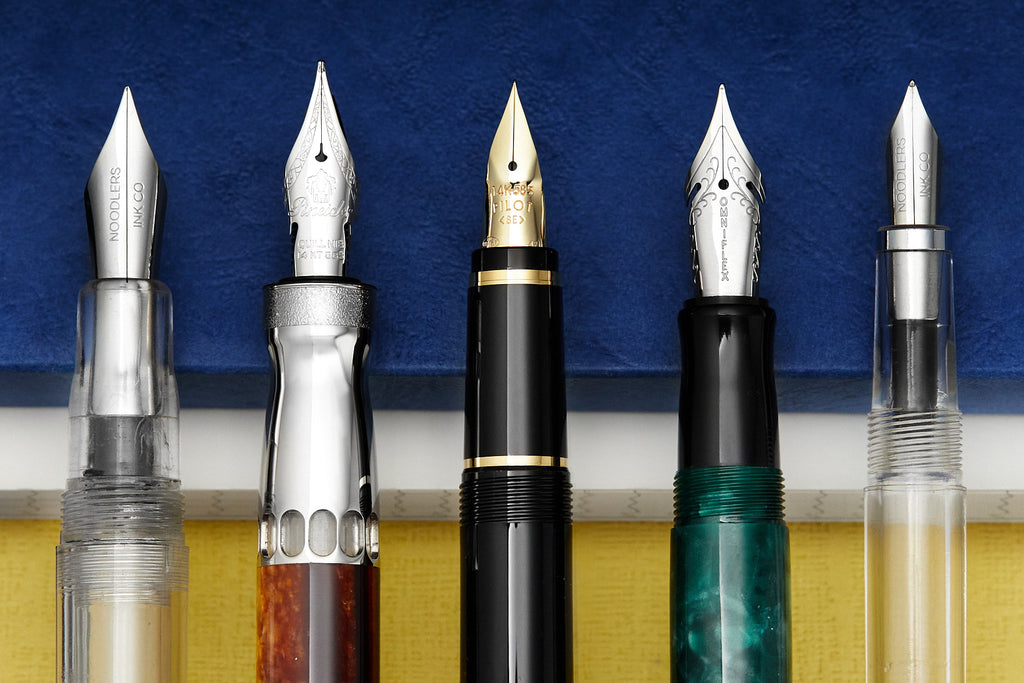 Fountain pens look cool, but what matters most is how they write. The most important factor that affects your writing is the nib, specifically the tip of the nib that touches the paper. Fountain pens nib tips come in different sizes and shapes, so I wanted to cover the basics of fountain pens nib sizes.
In this video, I cover:
Nib Size Abbreviations (0:33)
Common Online Fountain Pen Abbreviations (1:55)
Japanese vs. Western Nibs (2:25)
The Nib Nook, comparing writing samples (3:03)
Stub and Italic Nibs (3:52)
Writing with a Stub (5:22)
Oblique Nibs (6:16)
Flex Nibs (7:22)
Stub, Cursive Italic, Crisp Italic, and Oblique Nib Grinds
There are certainly more nib grinds out there, but these cover about 99% of what's available from modern pen manufacturers. Custom nibmeisters will have more options for making more specialty nibs, but this info should help to get you started enjoying your fountain pen hobby.
Additional Resources: